Beautiful Synthia Fixx is one secretary that every living being would like to fuck! She's smokin' hot and the way she wears her office dress with those black stockings makes a guy goes crazy and imagine doing all kinds of things to her! She knows all that, and she seduced her boss into an exciting fucking adventure. As she is waiting for him to come on, she takes her clothes off and starts playing with her pussy and nipples. Her tits are so round and firm!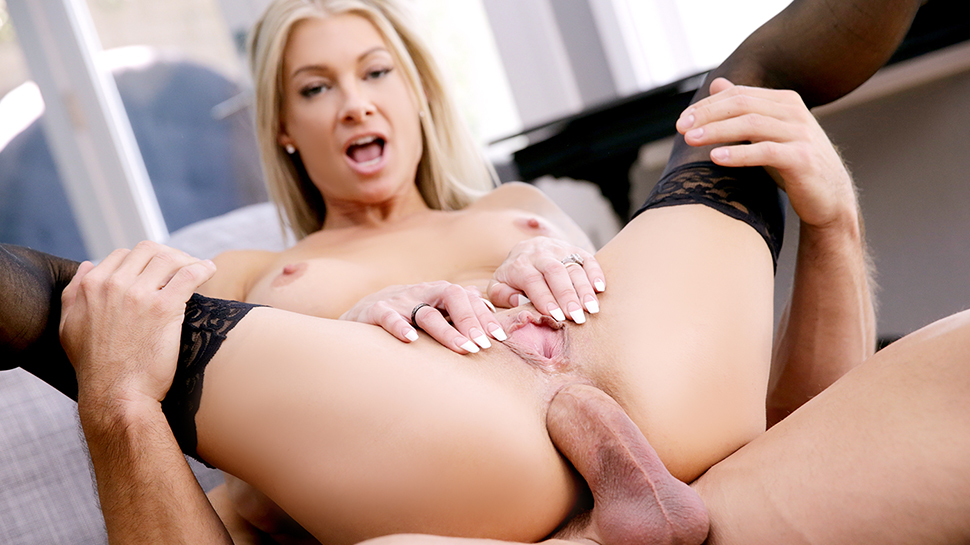 Finally, her young boss comes along. Seeing Synthia Fixx naked on that couch instantly makes him horny, so he approaches her and starts to lick her pussy and asshole, and she moans with the biggest pleasure. She jumps fast to give him a blowjob and licks that cock like it's the last thing that she'll ever do. He can't wait anymore, and  anal sex is his favorite thing! He grabs her round tooshie and starts banging her from behind, to which she feels a bit of a pain, but after a while – she loves it! She feels that his hard cock is gonna destroy her tonight!
Synthia Fixx Hardcore
Synthia Fixx wants to take over. So she jumps quickly and feels that her pussy needs some action too! She takes his cock in her hand and positions his glans against her pussy and starts sliding up and down in with a loud exciting moaning! She was on fire! She needed to come so bad that she begs her to fuck her harder. The moment he comes, Synthia jumps, puts her knees on the floor waits for that cum to drip all over her face!